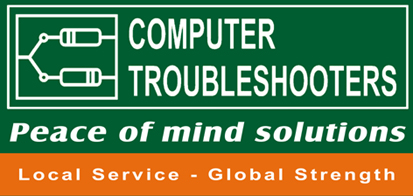 Computer Troubleshooters ~ Avonside is owned and operated by Graham and Peggy Love
How did they become involved in the renovation of Kidson House?
It all started really with Peggy's father and step mother getting married on Thanksgiving Day which was a time that his family had always celebrated with their friends.
Peggy and Graham then decided to start their own tradition. They settled on Winter Solstice as being the celebration that they would get married on and this would then become both their wedding anniversary (just to make sure that Graham does not forget it) and an opportunity to join with friends in an annual event. They also decided that the mountains would be a good place to have this celebration as Graham had been a climber and Peggy and Graham had been involved in Four wheel Driving. It also had to be somewhere central as Graham's family live in Greymouth and Peggy's family are in Blenheim and Christchurch.
The wedding was at Arthur's Pass in the Alpine Club Hut obviously in the middle of winter on the shortest day. The following year we gathered at the Hawdon shelter . We slept in tents and it poured with rain. On one of our walks we went up to Kidson House, Graham remembered coming here when he was 15 for a camp during the school holidays. This was Grahams first taste of climbing in the snow when he ascended the Woolshed.
On return to Christchurch, Graham made enquiries at Christchurch Boys High School and was put onto Maurice. Maurice loaned them the keys and they did a reconnaissance to see if this would be a good place for the next Winter Solstice. Those who know Graham will realise that he is a compulsive DIY fixer. Even on the first trip he was under the water tank bracing it back up and making it useable again.
Since that first trip Graham and Peggy have come to Kidson House with tools and friends and transformed it from a run down decrepit mountain hut to a comfortable mountain cabin