Whatever you want or need for a winter weekend camping trip really.
Warm clothes, sleeping bag, pillow, and a torch as there are no street lights up there!. Also something yummy to share for Saturday night's potluck tea and some munchies to keep you going.
Whatever you wish to drink for the weekend, besides the mulled wine we will have warming on the pot belly.
Bring along a good sense of humour and a sense of adventure and plan to have a lot of fun. Some CDs would be great as our collection is a little lacking. A lantern or two would also be quite handy if you happen to have one on hand. There are some lovely bush walks to do, or it's a fantastic area for mountain biking for those who are keen.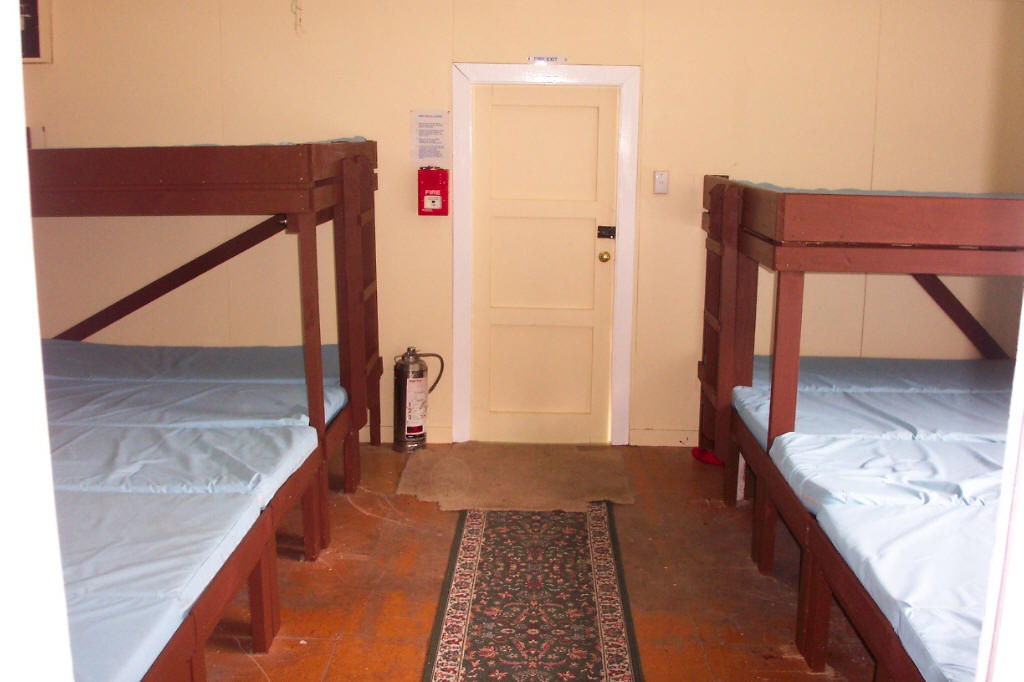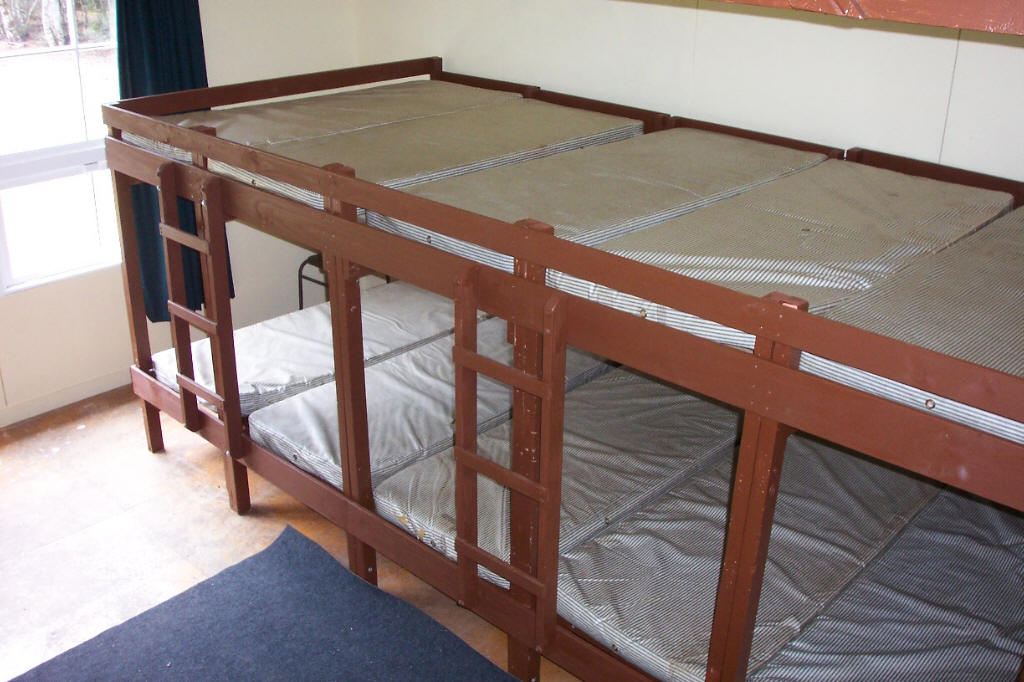 The new look for the bunk room.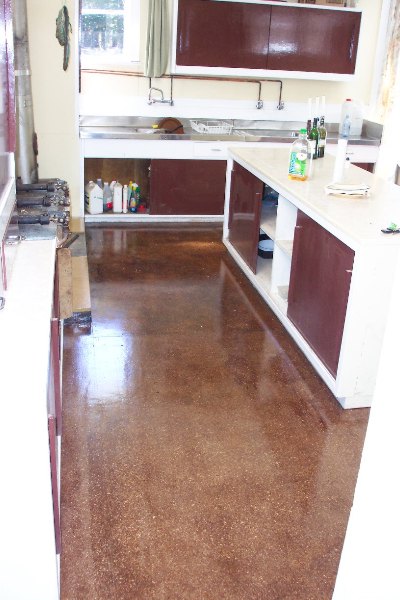 The floor is being varnished in the main bunk